The third annual Almond Blossom Festival (Badem Çiçeği Festivalı) will held on the Datça Peninsula. This announced on Tuesday February 4 by the information publication Hürriyet.
According to the report, this year the festival will held from February 7 to 9. The program includes cultural and sport events, concerts and fairs, where visitors can buy handmade crafts and local products.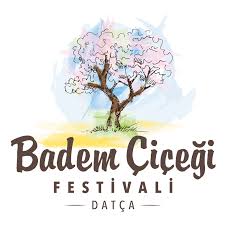 The Almond Blossom Festival will take place simultaneously in five different areas of the peninsula. The center of the festival will be the city of Datca itself. A stage will set up in the main square where concerts will held from morning till late night.
Meanwhile, the festival will also held in the villages of Reşadiye, Hızırşah, Palamutbükü and Eski Datça. The peninsula municipality hopes that the event will interest not only local residents, but also tourists.