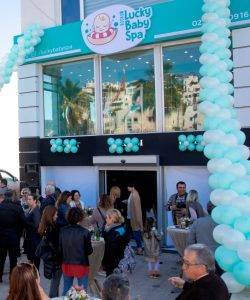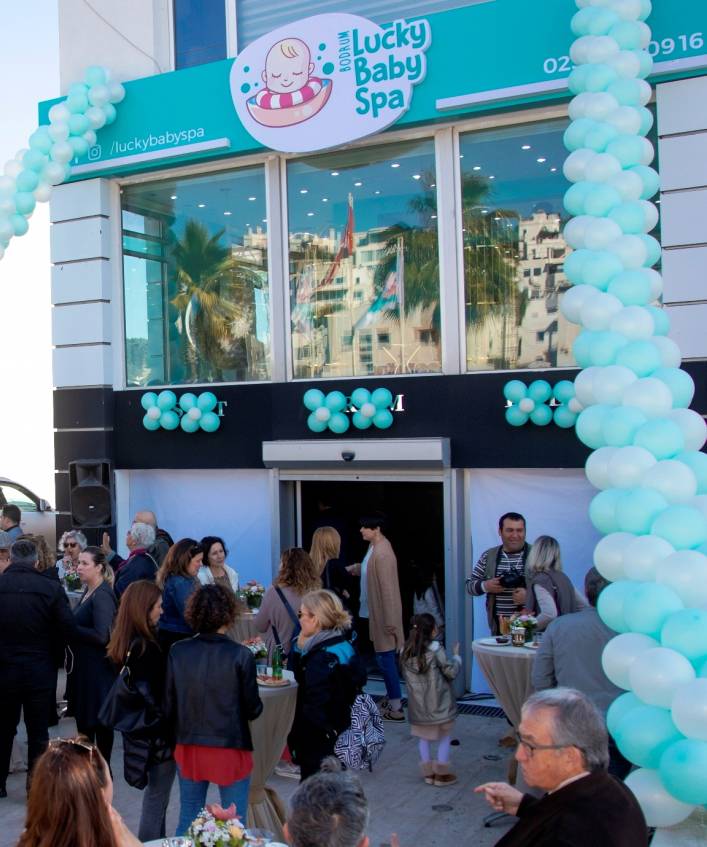 Lucky Baby SPA, Bodrum's first baby SPA center opened 27 of February at Yokuşbaşi Mahallesi. Established by Aslı Duman, Bodrum Lucky Baby SPA opened by Bodrum Mayor Ahmet Aras, Vice Presidents Emel Çakaloğlu, Ummahan Yurt, business people, mothers and their babies. Mayor Ahmet Aras cut the opening ribbon and expressed the happiness to open the baby SPA. Also he thanked the operators and wished them success.
Aslı Duman thanking everyone who participated in the opening and sent a message: "We aim to increase the happiness of babies and their families and contribute to the babies adaptation processes. SPA include mother-baby activities, pregnant yoga, floating, hydrotherapy sessions. The main theme of our center is the happiness of babies. I would like to thank our Mayor Ahmet Aras and Bodrum residents who came at this special day. "
Lucky baby SPA center offers swimming, jacuzzi and massage pleasure for babies 0-36 months. Work time (except Mondays): 09:00 – 18:00.