Çanakkale offers different alternatives for tourists who want to spend a pleasant holiday. Istanbul, Ankara and Izmir thanks to its proximity and easy accessibility from abroad are the major cities in Turkey, especially for a holiday. In addition, Forbes magazine choose 'ideal city to live' in Turkey as the Dardanelles in Çanakkale.
Forbes, the renowned economy magazine, ranked cities for the past five years based on data on livability, innovation, trade skills, production potential and accessibility of services. This May magazine published 20 best city to work, and Gallipoli had taken place at the beginning of the list. Forbes said in a statement: "Ideal Cities research surprised, "the best city to live in Turkey " the Dardanelles.
The city ranked 18th last year, owed this leap to its ranking among the top 25 in almost all 60 data quality of life. In fact, this is not surprising.
Because Çanakkale has a great role in the history of civilization for those who interested in historical cultural assets and plan their holiday as a cultural route.
So what should you do to spend time in this beautiful city during summer holidays? Some interesting details for you.
Discovery Downtown
As soon as you arrive to Çanakkale, your first stops should be at Aynalı Çarşı, at the promenade and the sea museum. Traveling through these three places won't take more than half a day.
History and myth in the region go back 5000 years. Persians fought here; Alexander the Great crossed the Straits. Rome conquered the region. Byzantium ruled, challenged by Arab and Crusader invasions. Ultimately the area became part of the Ottoman Empire, which reached into southeastern Europe. The fortress of Cimenlik, now a military museum, dates back to the 15th Century.
In addition, the ancient harbor of Assos, the ancient city of Behramkale, home of Aristoteles. The Alexandria-Troas Ancient City founded in 310 BC, the Temple of Apollo Smintheus and every corner of Çanakkale ideal for culture aficionados.
Along with the ancient cities around it, you should definitely include the Gallipoli Historical Peninsula. Here you find martyrs, monuments and inscriptions, four castles and eight bastions, as well as the center and villages.
Cultural and natural beauties combines here. With its bays where green and blue embrace, clean sea and sheltered beaches, Gökçeada and Bozcaada ideal for those who plan deserve sea, sun and sand.
Islands (Gökçeada and Bozcaada) the ideal destination for a getaway with its activities such as diving, surfing and kitesurfing. As well as its bays which brought to life by the deep blue cool waters.
Address of Piece
As soon as you get off the ferry from Bozcaada, there will be a lovely harbor surrounded by restaurants on the left and a magnificent castle on the right. As you continue to walk, you will find yourself lost in the narrow back streets of an Ottoman-Greek town within a few minutes.
You must explored the colorful and peaceful streets. The Greek District is like a fairy tale with its well-kept houses and streets.
The coffees and taverns used to serve as tourist restaurants, cafes and shops. Instagram guarantee you'll take photos that will be appreciated. There also many beautiful places to swim at the island.
You can enjoy the sea in Ayazma, Sulubahçe, Habbele, Mermer Cape (Aquarium) bays by minibuses departing from the center.
Of course, there different bays that you can reach by motor and bicycle. So it's in your hands to find hidden bays where no one swims.
Sea, sand and sun trio
When you come to Gökçeada, Greek villages and magnificent beaches come to mind. This is usually the known tourist face of Gökçeada. But after spending a few days on the island and exploring, you're guaranteed to start seeing the difference.
The island is located not far from Canakkale coast and reached by ferries departing from Kabatepe and from the city center in summer. If you came by car, you can explore the lush nature of Gökçeada more easily by coming to the island with car by ferry.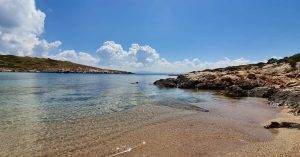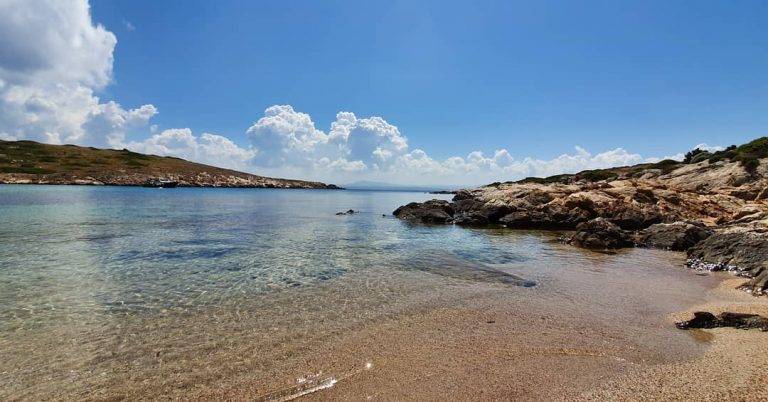 Besides the historical villages on the island, there are also many beautiful beaches. When you want to immerse yourself in the azure waters of the Aegean coast, you can drop your way to Kefaloz Beach, also known as Aydıncık, or Secret Harbor, which is located in the western part of the island.
Aydıncık Beach also considered as one of the most beautiful beaches of the island, its famous for its mud bath. If you are interested in surfing, you can also take a windsurfing training in Kefaloz and surrender yourself to the wind here.
For those who choose nature
Çanakkale is a beautiful address for those who want to spend this summer holiday in the countryside, full of natural beauty.
Especially the 850-year-old monument trees, pathetic love stories, the lake and the beautiful waterfalls, the paradise of the Kaz Mountains offers what you looking for.
After the Alps, Kaz Mountains, which highest oxygen in the world is one of the best places for peace, silence and real relaxation with its streams, waterfalls, pine trees and trout farms.
With its unique calm texture, the peaceful nature of green and blue, suitable activity options for lovers of movement and entertainment, beautiful hotels, restaurants offering rich options, remarkable cultural and archaeological areas, Çanakkale meet all your expectations of a holiday.
İnformation from Hürriyet Seyahat / ÖZEL