A new privilege card to make shopping and other services easier for tourists introduced in Turkey – Disconti Tourist Sale Card. This a new discount card designed to simplify and reduce the cost of the shopping process by tourists in Turkey. According to the Association of Travel Agencies of Turkey (TÜRSAB), such card will simplify the tourists life. And, more significantly, it will increase the tourists expenses on vacation.
The Disconti Tourist Sale Card will available to any vacationer in the mobile application. The card also offers features such as free Wi-Fi, a prepaid limited public transportation card, discounts for transfers and car-rental advantages.
Disconti, created by Dijimedya Group and Eren Holding, is a joint project by the Turkish Travel Agencies Association (TÜRSAB), the Hotel Association of Turkey (TÜROB), the Council of Shopping Centers (AYD), the Turkish Restaurant and Entertainment Association (TURYİD) and the tourism shopping tax refund company Global Blue.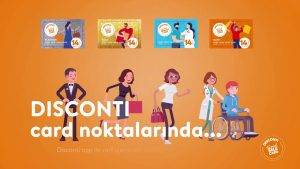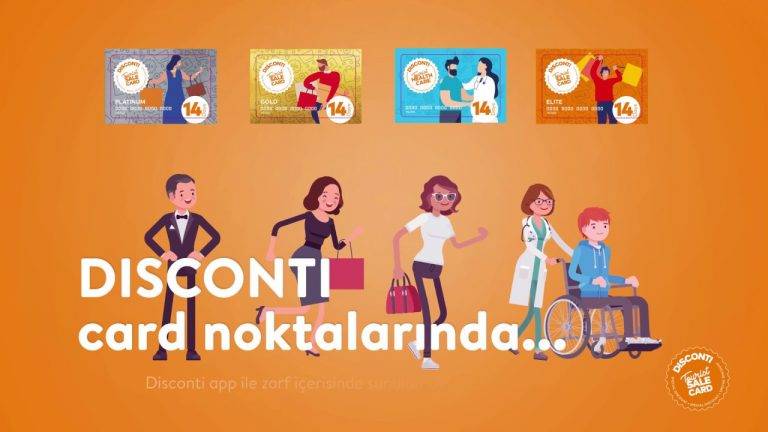 The program provides 4 types of card: Platinum, Gold, Elite and Health Care card.
Statistics
According to statistical authority TurkStat, the average tourist spending per capita in 2019 was $ 666. At the same time, total revenues from the tourism industry reached $34.5 billion, which is 17% more than in 2018. Last year, more than 52 million tourists visited the country, which is 14% more than in 2018. According to figures recently released by the UNWorld Tourism Organization (UNWTO), Turkey become the sixth most-visited country in the world.
Program Participants:
Atasay, Benetton, Big Bus, Bisse, Bluemint, Bobbi Brown, Bodrum Mantı, Bolulu Hasan Usta, Boyner, Cacharel, Chakra, Columbia, Dentur Avrasya, Derimod, D's Damat, Dünyagöz, Efor, English Home, Fun Lab, Galata, Gant, Garden Mezze, Global Blue, Green Salads, Haci Abdullah, İstanbul Cerrahi, Jack&Jones, Jimmy Key, Kiğılı, Klasi̇k Otomobil Müzesi, Pierre Cardin, Lacoste, Legoland, Butik Çikrik, Zen Diamond, Madame Coco, Mudo, Mng, Nautica, Otelz.Com, Perspective, Pinko, Rent 'N Connect, Rue, Şans, Duru Vip, Sea Life, Shop Tax Free, Sneaks Up, Superstep, U.S.Polo, Yargıcı, Yves Rocher, Wispotter