The State Airports Authority (DHMİ) of Turkey will introduce the Silent Terminal concept in all airports in 2020. This means that the number of sound messages will significantly reduced.
According to the head of DHMİ, Hussein Keskin, this should increase the comfort of passengers staying there, RIA Novosti reports. The format of audio ads will remain in only a few cases. Passengers will be able to track basic information about flights on the board. It is still unknown in what terms this format will work.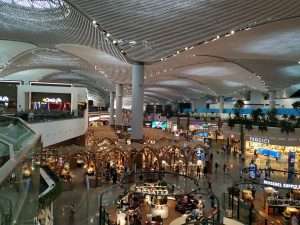 Turkish host companies confident that the new rules will not cause difficulties for Russian tourists. As practice shows, travelers from Russia actively track departures by themselves by the information on the board. In addition, now they're so few sound announcements at the Istanbul airport. Usually these are flight arrival messages and information for those who are late for the flight.
According to experts, the concept of a "silent terminal" gaining more and more popularity in the world. The airports of Dubai, Munich, Cape Town, Singapore, Helsinki, Barcelona and London already operate in this format.