In the tourist region of Fethiye in the Muğla province in the south-west of Turkey, the film "Gladiator-2" will shot. This reported by the DHA information publication on September 24. Ridley Scott plans to film "Gladiator-2" in the ghost village of Kayaköy.
According to the report the film will shot in one of the famous ghost village of Kayaköy. Director Ridley Scott began work on the continuation of the historical film "Gladiator", awarded 5 Oscars.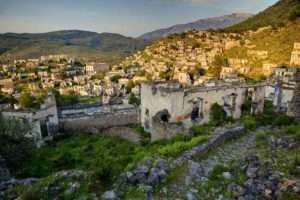 That part of the movie will take place 8 km south of Fethiye in the historical village, which is currently an open-air museum with 3.5 thousand preserved houses and churches.
It assumed that the film will contribute to the promotion of the village, it planned to receive about 10 thousand tourists.
"The ghost village of Kayaköy, one of the 10 most terrible abandoned settlements in the world. Its age of 4 thousand years and more than 98 years it an abandoned territory. After a major earthquake in 1957, the last resident left the village. We really hope that 736 historical monuments, 24 monasteries, chapels and fountains will attract the attention of tourists from all over the world. It will allow us to preserve the truly unique heritage of Turkey, "researcher, historian and writer Işık Taban told reporters.