On flight catering – OnurAir, Pegasus and Turkish Airlines.
Everyone is treated on flight catering differently. Someone with pleasure eat buns and ravioli, and someone wrinkles his nose and drinks just bottled water.
What does the food look like and do you need to take something with you on the plane? Let's look at the example of three air carriers.
OnurAir Company
Inexpensive airline developed its on-board catering system.


There are several free positions, you can add them during the ticket issuing process. As a always, these are sandwiches. On international flights, the menu is similar, only the price is displayed in currency (USD, Euro). You can choose the type of food later in the registration process, but no later than 12 hours before departure.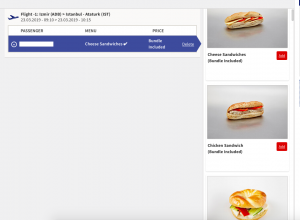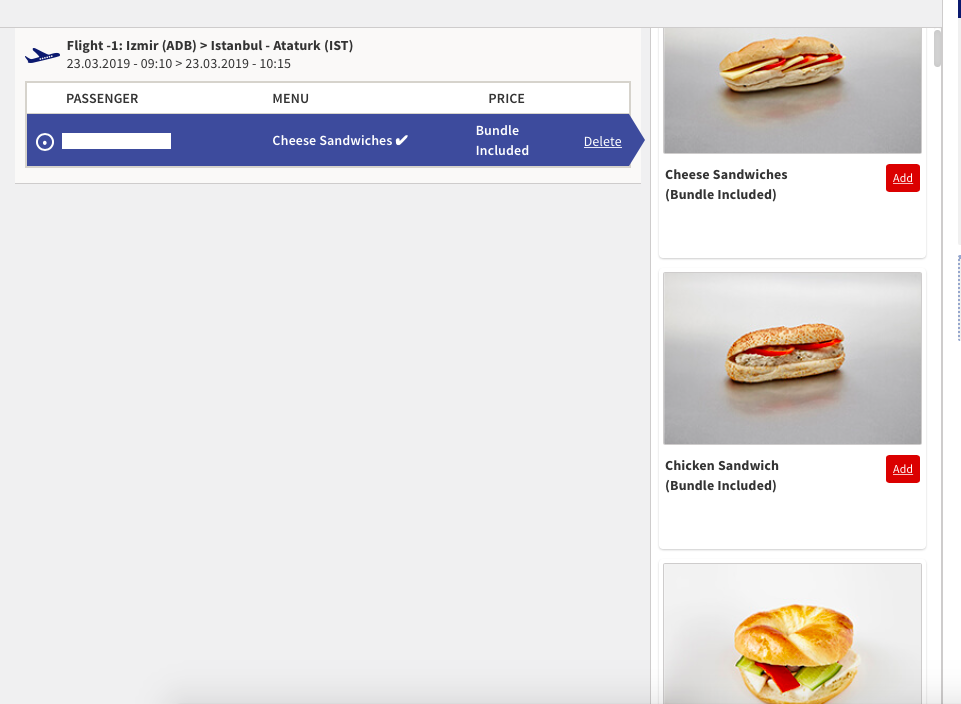 Most part of the menu (about 30 positions) is paid. The most expensive positions – the cake — 130TL, the lactose-free and the low-salt — 70TL. The other positions price from 30 to 50tl. There is baby food, children's menu, seafood, diet menu and diabetic, kosher and fruit plate.
2. Pegasus Airlines Company
The cost of flights little bit more expensive than the previous carrier, the menu is more compact. This is the first airline I have ever flown to offer instant noodles on board. When you get to your seat, in the back of the chair in front of you you will see a menu, an assortment from chocolate bars to a full meal. The site looks like this, 4 categories: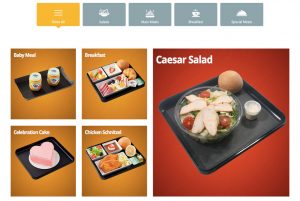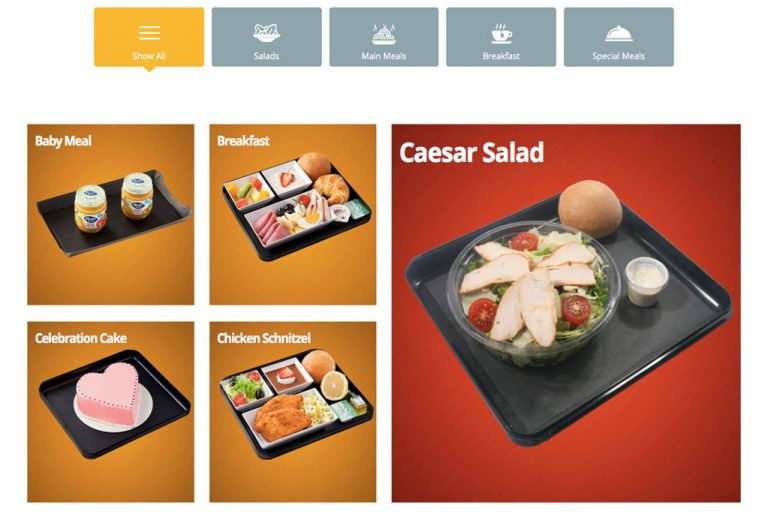 On Pegasus Airlines board I've drink the most expensive Turkish coffee – for 13TL! But considering that at an altitude of 10 thousand meters there are no other options and I wanted coffee, I've paid it. Like OnurAir, most of the menu is paid. In accordance with the terms of the fare, a sandwich and a glass of tea/coffee provided for you, but sometimes this is too little. If you are afraid to fly – eat! Ordering food on site in advance.
Moreover, when paying online, the system gives a 30% discount, which is quite significant. Prices start at 23TL for a big sandwich and go for 157TL for kosher meals (with normal appliances). Corresponding to the status of an international carrier, the company also offers a special menu.
3. Turkish Airlines Company
If I can fly Turkish Airlines (THY), this is happiness. Plus, this is one of the few airlines in the world that offers such a choice of food and beverage in economy class. Everything is modest on the site: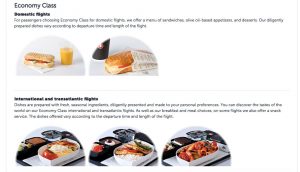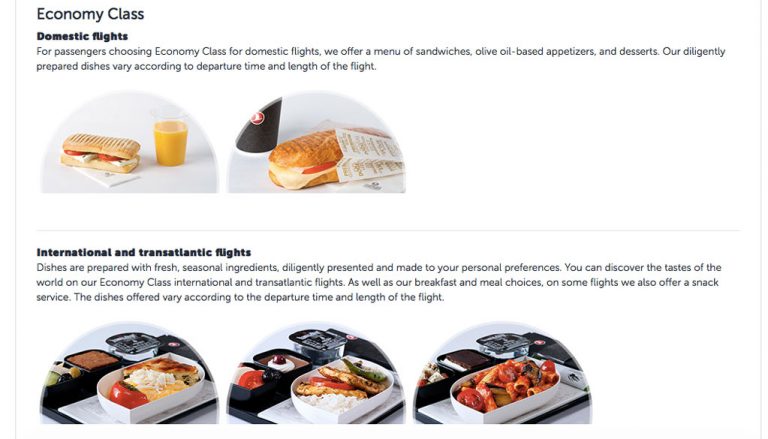 Whether you took the standard meal or chose a specialized, the covers will be metal. You can choose the type of food during a ticket issue or later on the site. There are no colorful pictures, but you can be sure meal will be delicious! On board you will be offered alcohol beverages: whiskey, vodka, rakı, beer, wine (France/Turkey). It is free and included in the ticket price.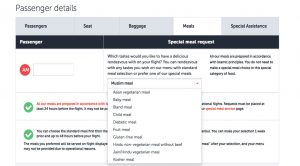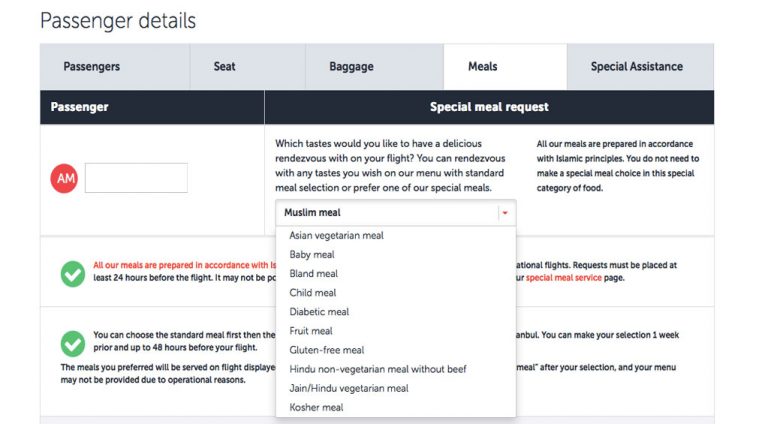 After purchasing a ticket, you can change the selected food, but no later than 48 hours before departure. If you earn miles as a member of the Miles & Smiles program and plan your THY birthday flight, you can count on greetings and a birthday cake on flight. To do this, you need to write to the customer service and notify the airline about the planned trip, no later than 3 days before the special date.
The choice of food is available on international flights, for domestic flights, the duration of an hour and a half, it is standard – a sandwich and tea/coffee in unlimited quantities.
Fly tasty!